Denwyn Stud
Celebrating Twenty Two Years of Performance Welsh Cobs
1993-2015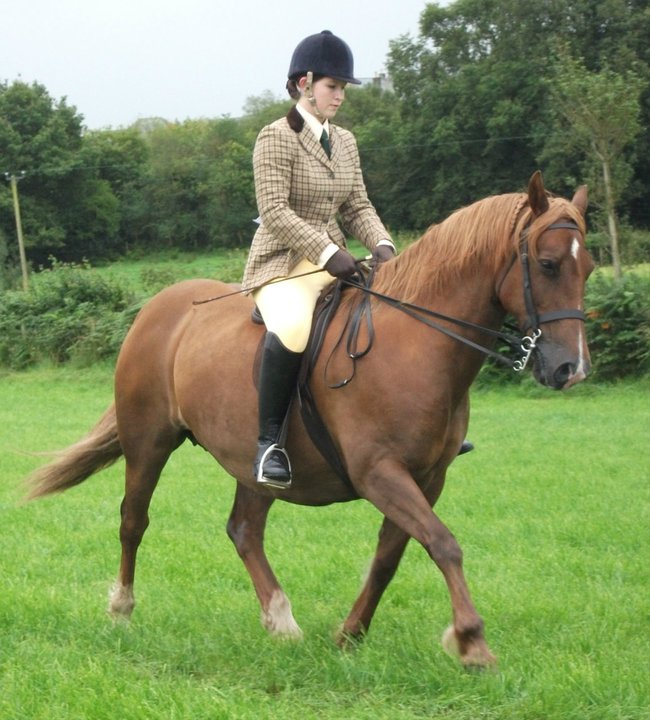 Twenty TWO years could not go unmarked, so we have re launched our web site as a celebration to all those years of dedication!
Our twenty two year love affaire with the welsh cob breed began when newly made friends introduced us to their black stallion by Derwen Llwynog. That year we made our first annual pilgrimages to the Royal Welsh Sales and returned with a black colt foal. This was the start of a long breeding adventure and friendship!

With both limited financial support and guidance it was certainly a challenge. However it was always a hobby and we treated every animal as a pet not a possession. We made a fair few mistakes but remained true to our objectives. Using old proven blood lines we wanted to produce a quality weight carrying performance cob that could do a days work whether it be under saddle or in harness. Believing the welsh cob to be a versatile robust farm horse, we have always stuck to the principle of breeding for myself first and foremost. Utilising the very best we could afford in the hope of improving the breed. Primarily only purchasing mature mares which displayed strong qualities in their length of rein, heart room, with strong hocks, a high set tail and most of all perfect manners.
We have never set out to try and win The Royal Welsh. However achieving my own personal goals in last twenty years has been equally important and in my humble opinion we have bred some superb horses that have made many people very happy throughout a wide variety of equestrian disciplines. In our time we have judged some exceptional animals, travelled stunning countryside and met lovely people some of which we now have the pleasure of calling friends.
We still adore the welsh breed but our ambitions have changed and no longer show, breed or actively take part in any equestrian interest. With the current national problems with over breeding, poor sales, plus the extortionate cost of care and showing, we realised we no longer have the dream. We have reduced the herd to only three of the most oldest mares who are our loyal pets and will see out their years with us, though these are the closest relations to my original foundation stock.
If you have a updated news or photos of a Denwyn Foalie
Please e-mail me denwynstud@aol.com
You are visitor No.

61892
counter courtesy of http://www.digits.com/
16.12.2014